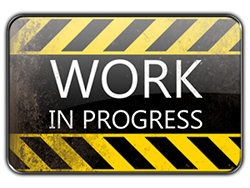 Tutte le fotografie presenti su questo sito web, se non diversamente indicato, sono di proprietŗ esclusiva di Roberto Re e sono protette dalle Leggi internazionali sul Copyright.
La duplicazione, l'elaborazione, la distribuzione, la manipolazione o qualsiasi forma di commercializzazione di tale materiale richiede il preventivo consenso scritto di Roberto Re.
Le immagini non devono essere utilizzate in nessun caso senza autorizzazione scritta dell'autore, incluso il download, la pubblicazione su siti e blog personali e la diffusione nei social networks.
L'utilizzo di questo sito web implica l'accettazione della suddetta nota sul copyright e di tutti i termini e le condizioni qui presentati.
Le leggi sul copyright impongono sanzioni sostanziali in caso di violazione ed i trasgressori saranno perseguiti nei limiti della legge.
Copyright © Roberto Re.
Tutti i Diritti Riservati.


All images appearing on this website, unless noted otherwise, are the exclusive property of Roberto Re and are protected under International Copyright Laws.
Duplication, processing, distribution, manipulated or any form of commercialization of such material shall require the prior written consent of Roberto Re.
Use of this website constitutes acceptance with the above copyright notice and all terms and conditions presented here.
These copyright laws impose substantial penalties for infringement, and violators will be prosecuted to the full extent of the law.
All images are copyrighted © Roberto Re.
All Rights Reserved.


Altri Fonts utilizzati in varie pagine:


Contatti: scrivici@frame26.com